Lovers of spending time in nature are often faced with the need to recharge their phone. Even if you take a power bank with you, then its capacity is only enough for a couple of charges. By assembling a mini wind generator yourself, you can charge your gadgets by generating electricity from the wind.
Such a wind generator is becoming more and more relevant in these turbulent days. When in the face of war, electricity and heat infrastructure become the main objects of attack. Such a small generator will help you keep your communication devices charged to keep in touch with loved ones or report your situation.
Materials:
aluminum cans from soda – 2 pcs.;
spokes from a bicycle wheel – 4 pcs.;
washers M6 – 2 pcs.;
nuts M6 – 8 pcs.;
pin M6;
tube with a diameter of 8-10 mm;
plywood 10 mm;
bearing with inner diameter 6 mm;
монтажный уголок;
12V electric motor;
increasing converter;
boost converter 5 V USB.
In the process of making a wind generator
To make generator blades, you need to cut 2 aluminum cans lengthwise. On the halves at the edges, you need to clean the metal for soldering. These places need to be sealed, and spokes from a bicycle wheel must be soldered to them.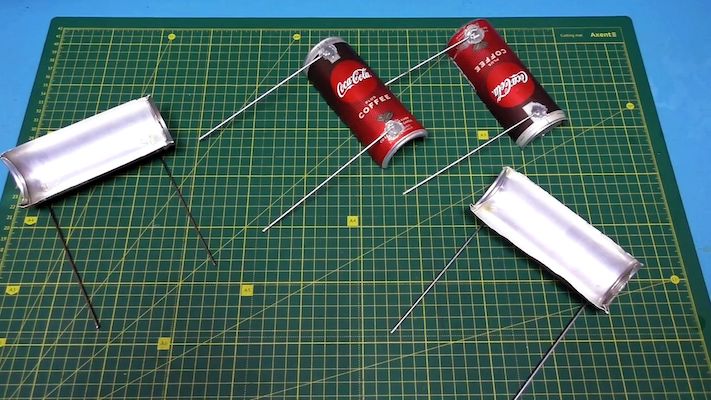 Banks with spokes are glued to washers. As a result, light blades are obtained. A tube is placed between the washers, then everything is placed on the pin. Next, we tightly tighten the structure with nuts on both sides.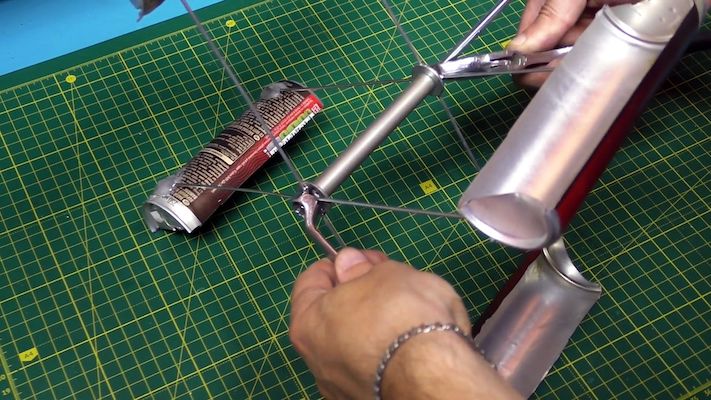 We take a piece of plywood and drill it under the bearing. The bearing is pressed into the hole and is additionally fixed with glue. We fasten the mounting corner on the side.
A small 12 V electric motor fixed to the corner with clamps. Then the axis with blades clamped with nuts on the bearing.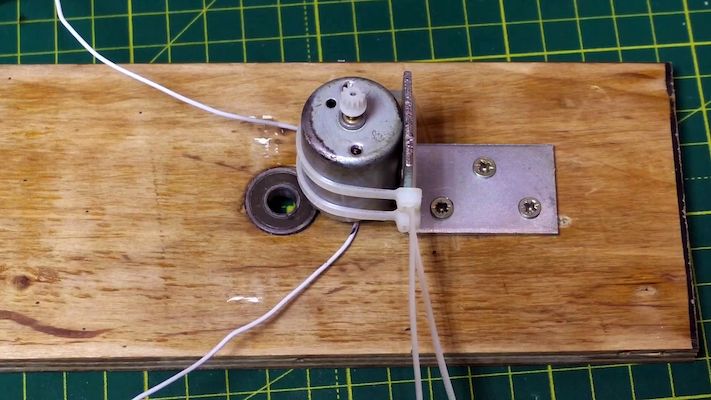 A plastic gear screwed onto the axis and fixed with nuts. It should come into contact with the gear on the motor shaft. Thus, when turning the blades, the engine must also rotate.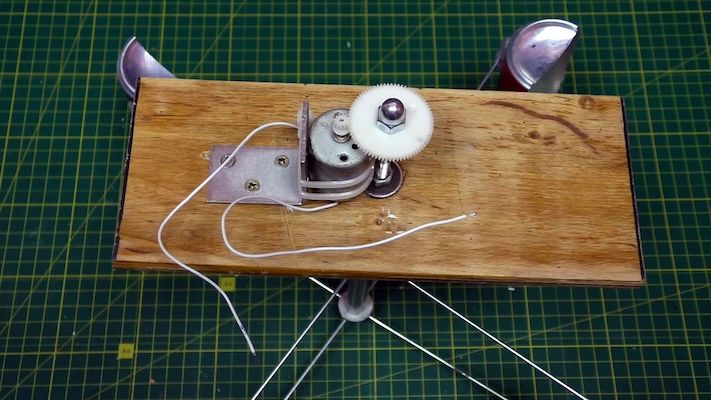 A step-up converter soldered to the wires from the engine. On its output we solder a USB connector on long wires. Then we close all of these covers to protect from precipitation. USB output from the case.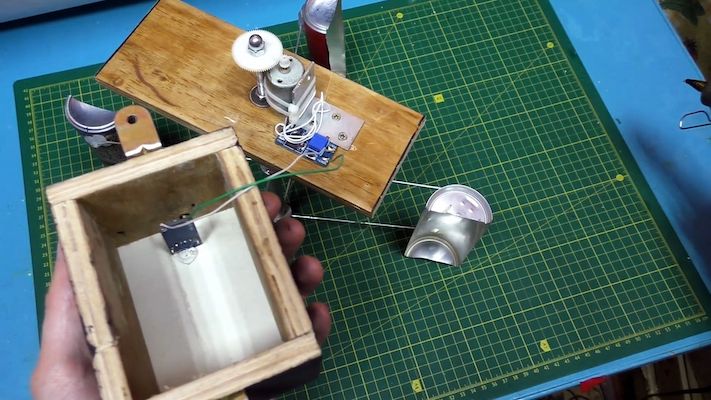 As a result, we get a small wind generator that can to charge the phone.
If the wind is gusty in your area, then it is better to connect a 10 V 2000 μF capacitor parallel to the engine. With him, the charge will be more stable.
Information taken from YouTube channel Musiy4uk
Video titled: LEARN THIS SECRET, you'll never throw away aluminum cans again!